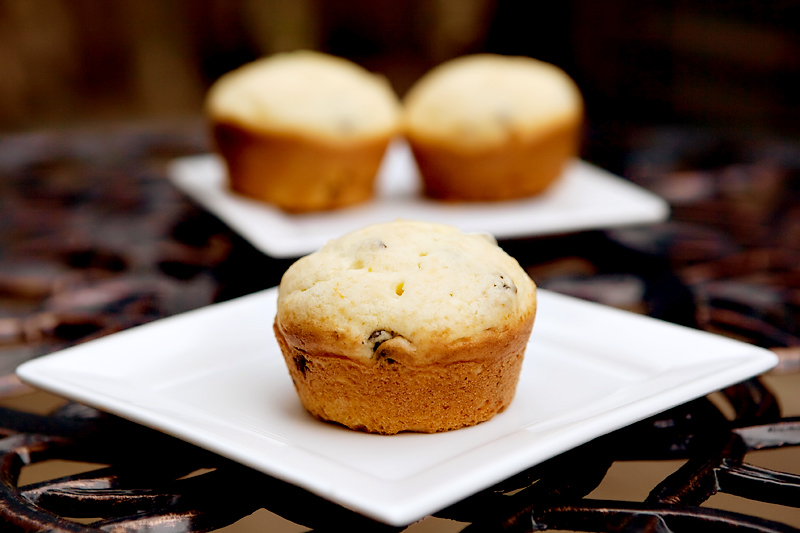 If you know me, you know that I don't like to waste food.  We plan our meals each week, buy what we need, and we use all of it.  Ok, I'll admit to a few slices of stale bread getting tossed to the birds at the end of the week and other minor offenses like that, but we do try to use everything that we bring home from the grocery store.
When I bought a box of zante currants for our St. Patrick's Day soda bread (which was delicious - you should try it), I knew I'd have more than half of the box leftover.  Currants are not something I frequently bake with, so I went in search of more recipes that I could use for my culinary experiments.  Currants are very similar to raisins, so theoretically you could substitute any raisin-loaded recipe with them and you'll be just fine.

While googling around I came across The Red Spoon Blog and this recipe for orange currant muffins.  I was head over heels for the combination of orange zest and currants in the soda bread, so I knew this would be right up my alley.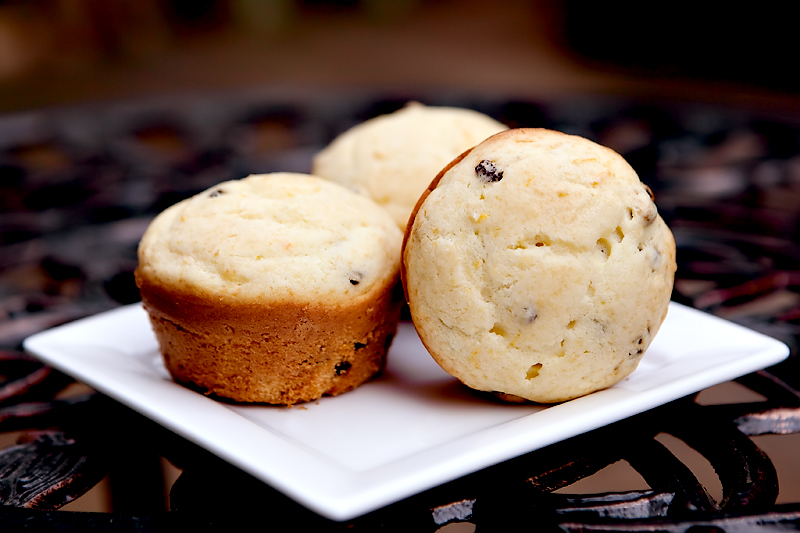 Link to original recipe @ The Red Spoon blog: right here!
Meg's delicious version of these muffins calls for a scrumptious pistachio crumb on the top.  Since I was currently lacking a stash of pistachios in the house, I simply eliminated those steps from the recipe.  I was not disappointed.  While I'm sure these are delightful with the sweet nutty topping, they are just as fabulous all on their own!
Print
Fluffy Orange Currant Muffins
---
5

TBS unsalted butter, room temperature

½ cup

white sugar

1

large egg

¾ cup

sour cream
Zest from

2

medium oranges

1 ½ cups

all-purpose flour

1 ½ teaspoons

baking powder

¼ teaspoon

baking soda

¼ teaspoon

salt

½ cup

dried currants
---
Instructions
Preheat the oven to 325F. Line a 12 standard-size muffin cups with liners or grease the tin with cooking spray.
With a mixer, beat together the butter and sugar until light and fluffy. Add the egg and beat until just combined. Beat in the sour cream and orange zest until just combined. Take a big whif - it smells heavenly.
In a small bowl, combine the flour, baking powder, baking soda and salt, tossing lightly with a fork. Add the dry ingredients slowly to the butter mixture while beating at medium speed until combined.
Fold the currants into the batter. Transfer the batter into the prepared muffin tins, only filling them ¾ of the way to the top. Bake 20-22 minutes, or until a toothpick comes out clean. Your oven may vary, so keep an eye on them. Remove the muffins from the oven and let them sit in the pan for 5 minutes. Transfer to a cooling rack. Can be served warm or at room temperature.
Recipe Card powered by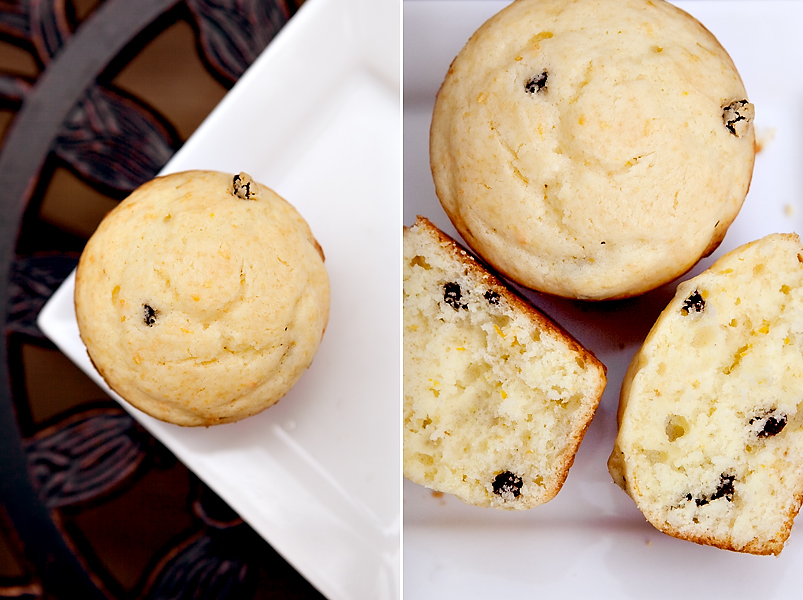 The texture of these muffins is pure perfection.  The sour cream adds a bit of moisture and tenderness and they just fall apart in your mouth.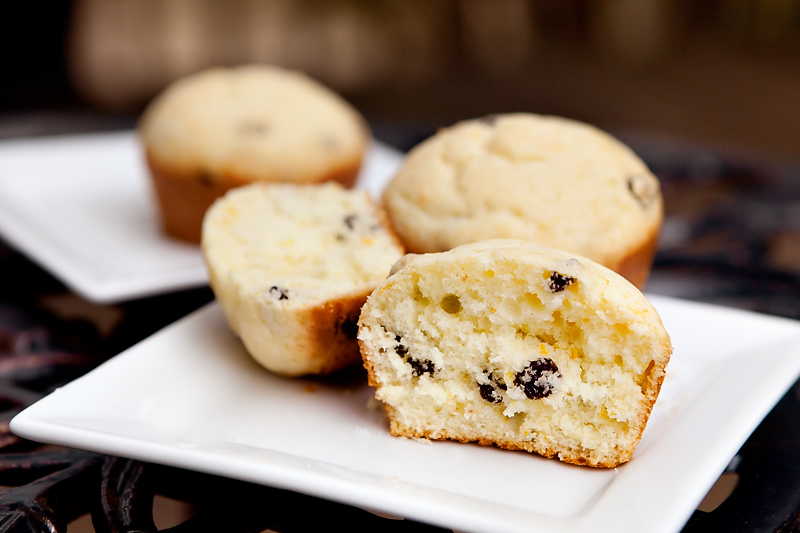 When we tested these they were plain and still warm from the oven.  They were magical.  If you're feelin' sassy, though, you can spread a sliver of butter or honey on them.  Yum.