Spence Field & Rocky Top via Lead Cove Trail
Roundtrip Length: 10.6 miles
Total Elevation Gain: 3,650 Feet
Directions to Trailhead:  From the Townsend "Y" intersection, drive west for 5.6 miles on Laurel Creek Road towards Cades Cove. Parking lot for the Lead Cove Trail will be on your left.
Back in October, we plotted to conquer what is considered by some to be the most difficult hike in the Smoky Mountains - Rocky Top, via Spence Field and Lead Cove Trail.  We planned to tackle this trail last year with Kara & Remington, but a few cold viruses and inclement weather kept us away.  On October 13th.. that all changed.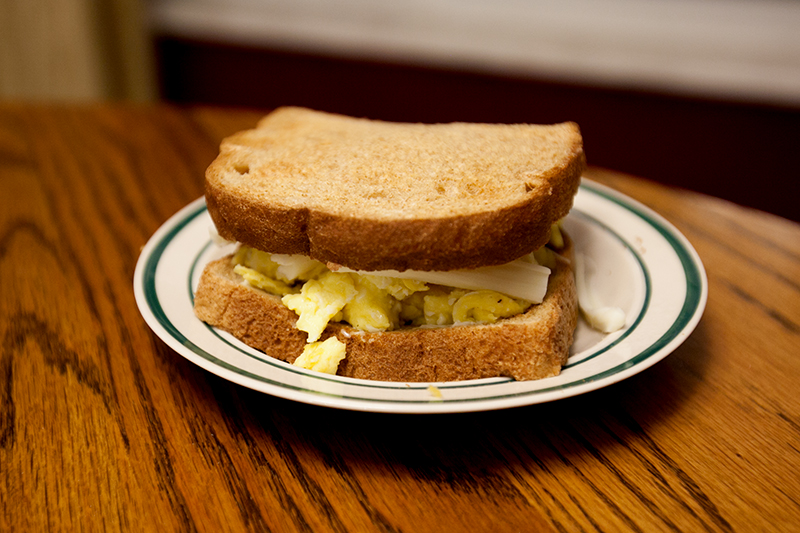 Those familiar with our hiking posts know that we always start our mornings with a scrambled egg sandwich!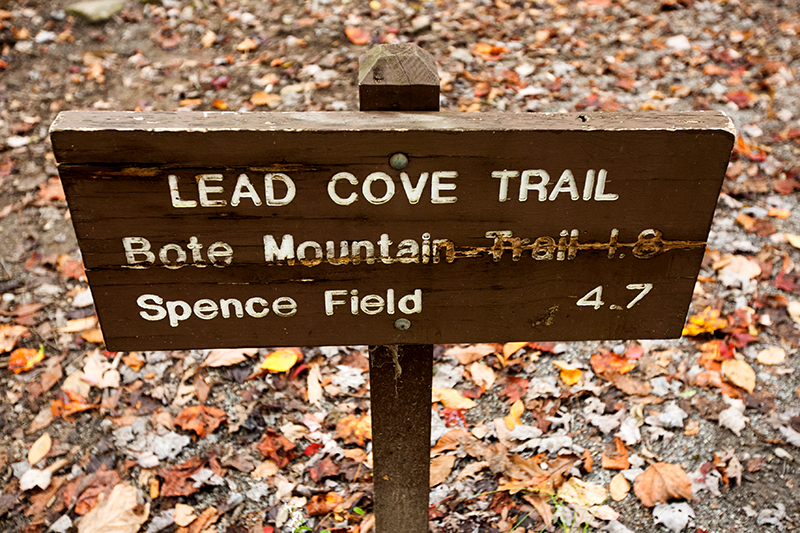 Here's where you'll start!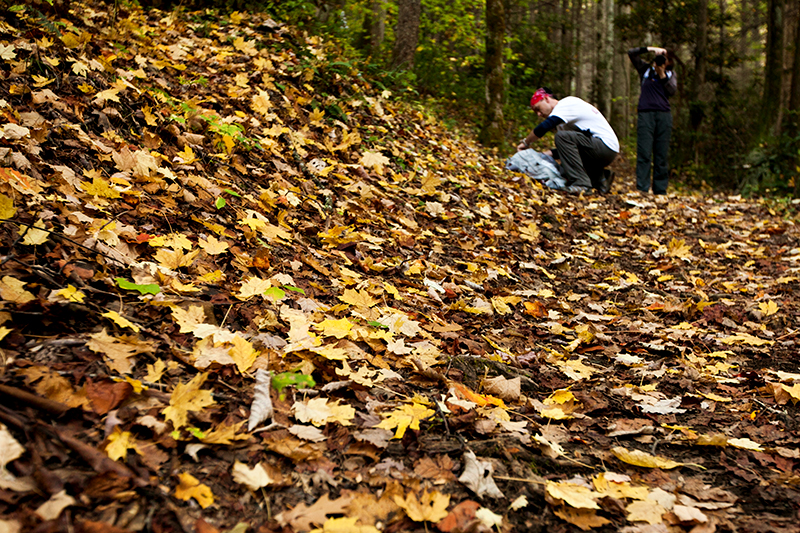 We tackled this trail in mid-October, and there was plenty of color to be had.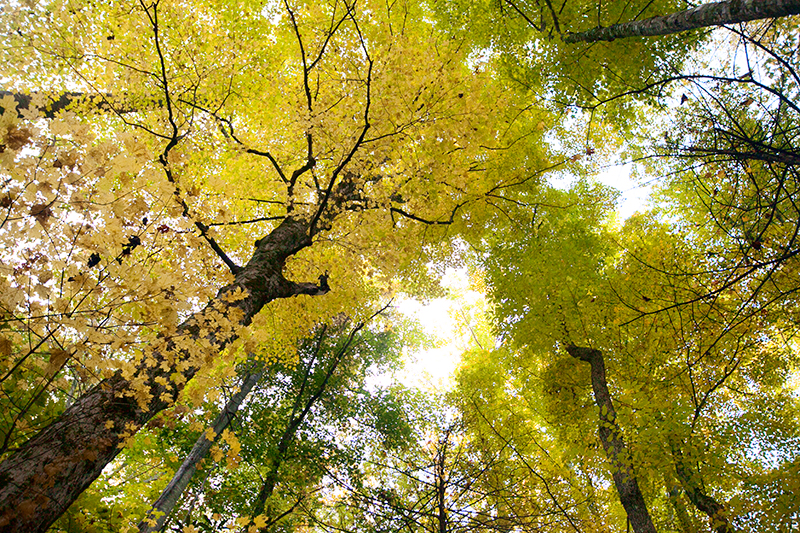 Lots of yellows in the lower elevations.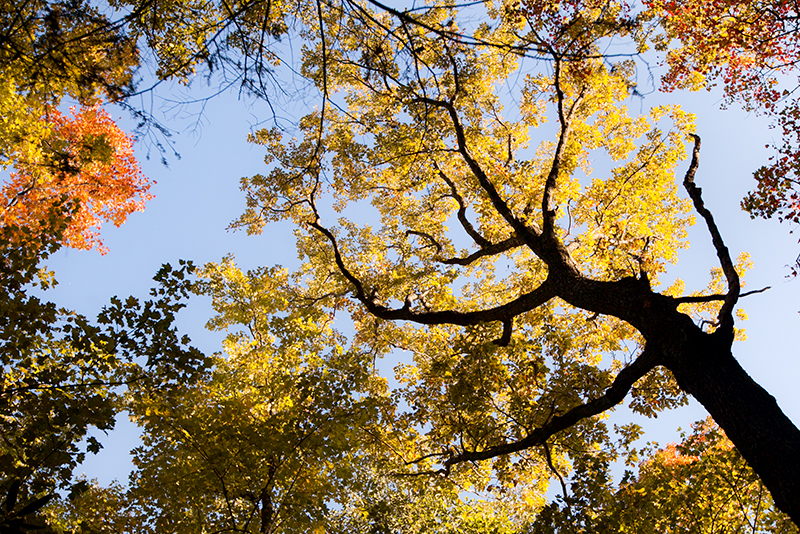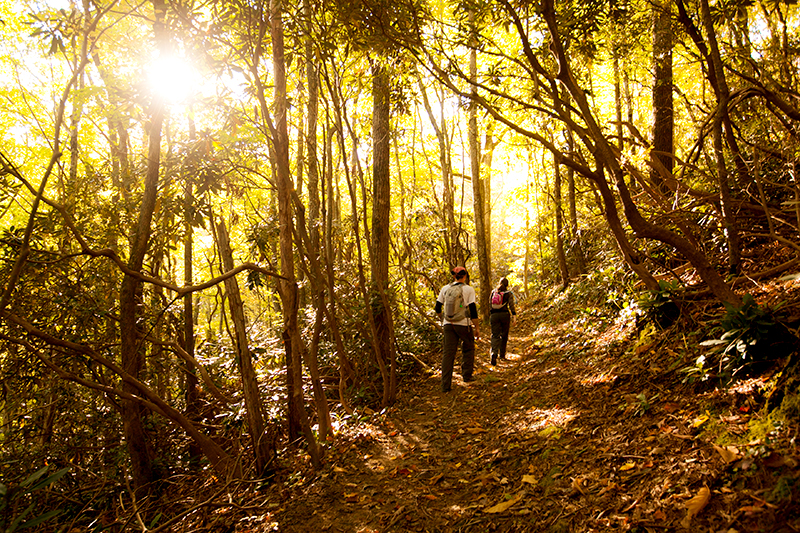 It was a beautiful day, with lots of gorgeous sunlight filtering through the trees.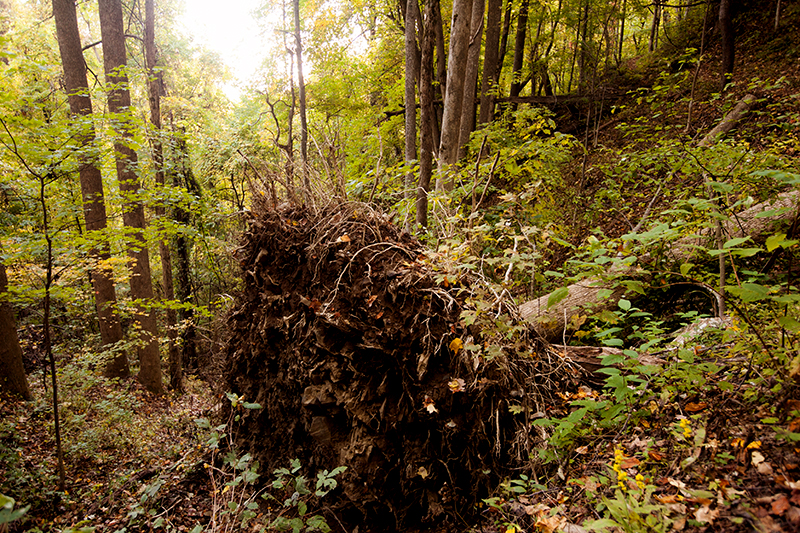 We passed a massive uprooted tree.  The size of the root ball was amazing.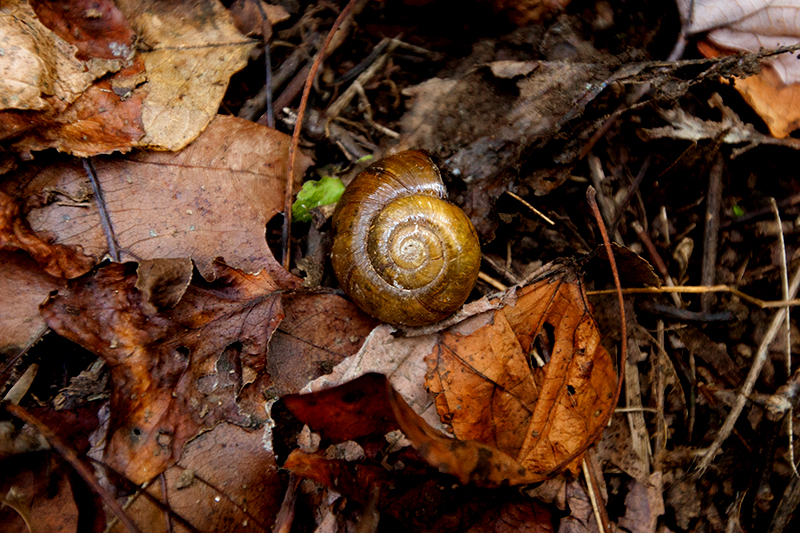 Friend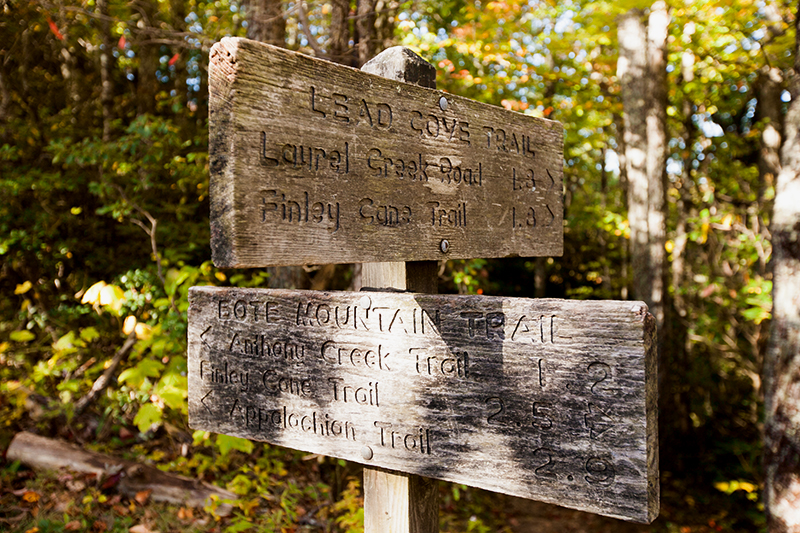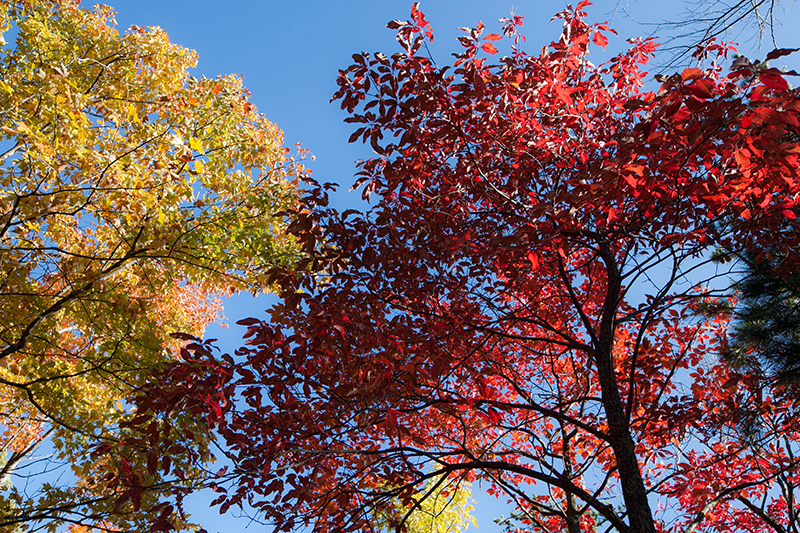 Starting to see a bit more color as we climbed.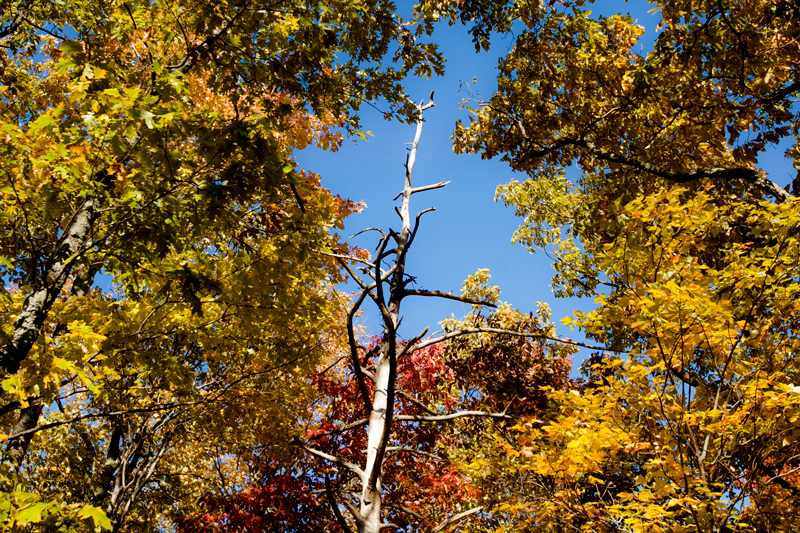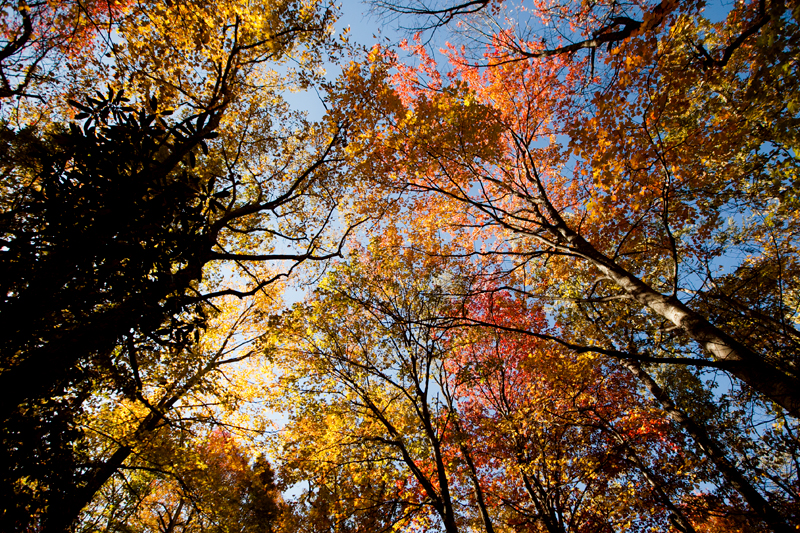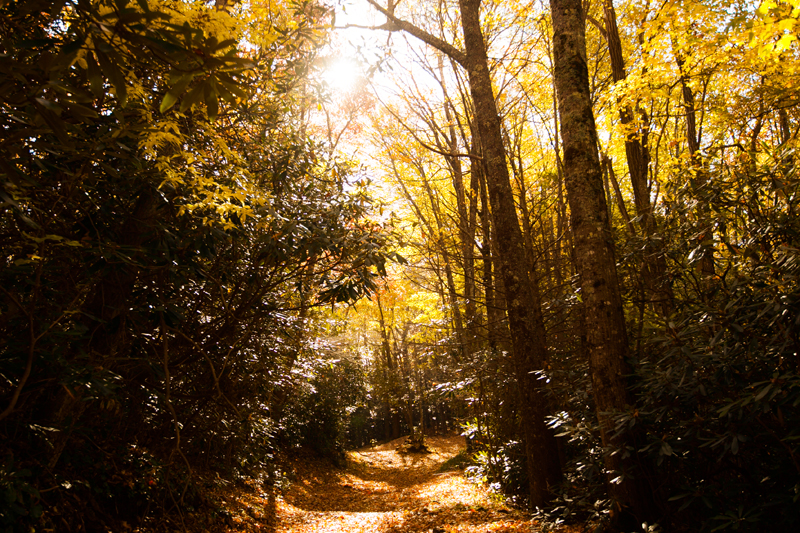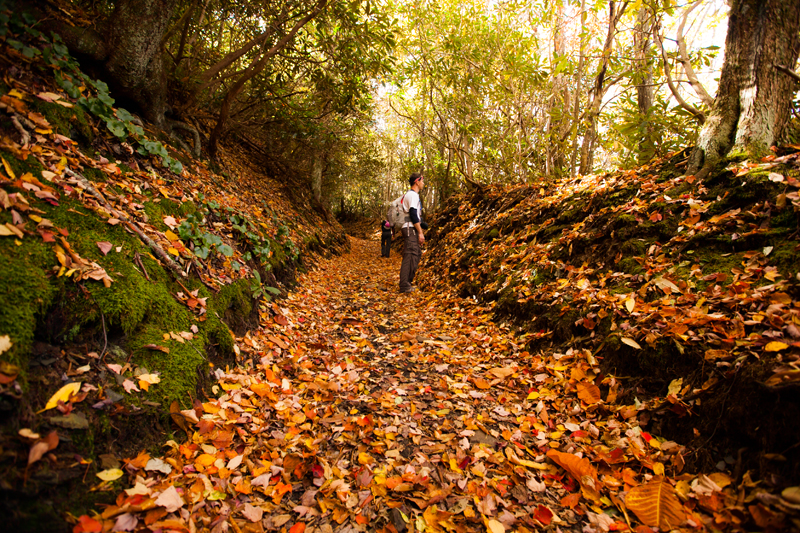 There are several trails in the Smokies with sunken trails like this - I think they are so beautiful.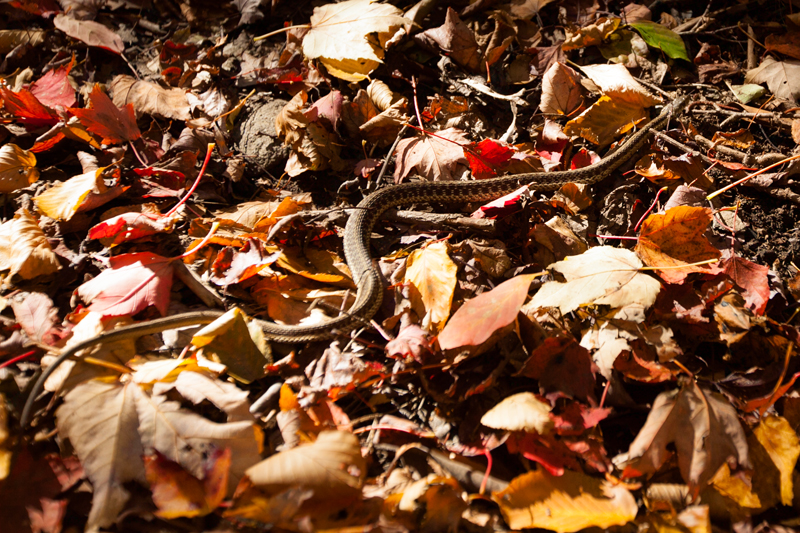 ...friend?  Well, okay, if you say so.

This is.. kinda creepy.  Blair Witch, much?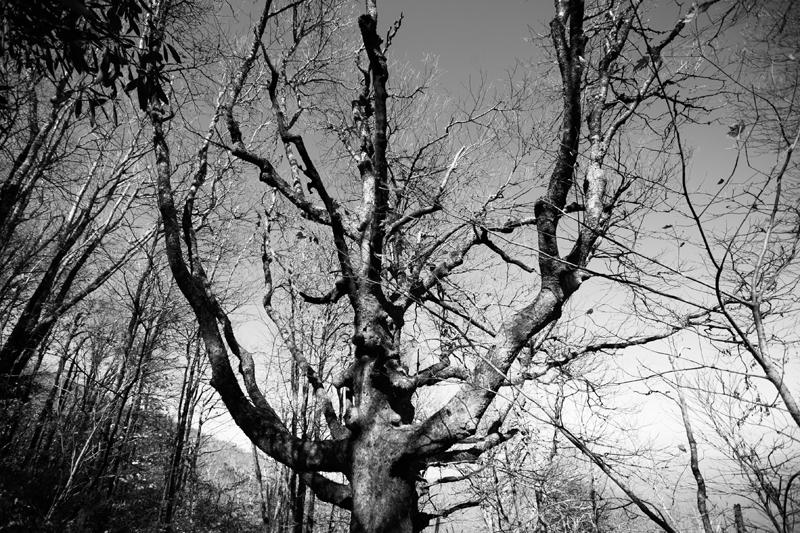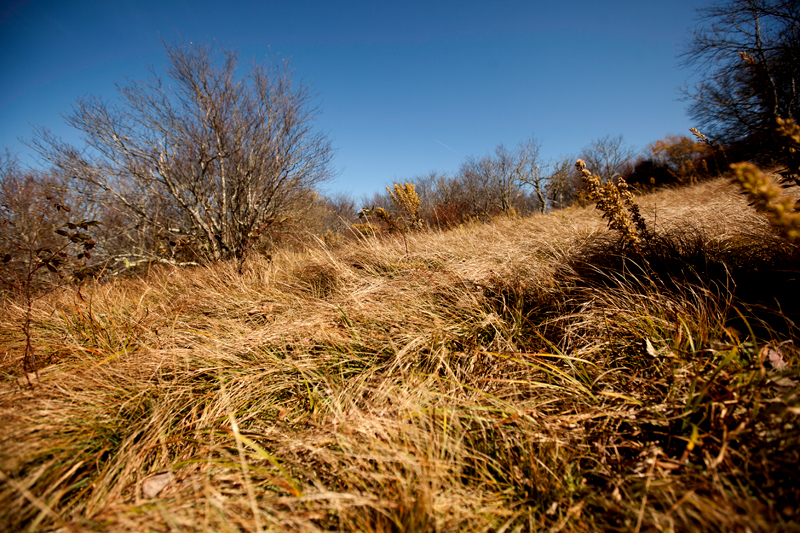 Finally.. Spence Field, our first stop.  A beautiful grassy field that is a perfect place to pause for lunch!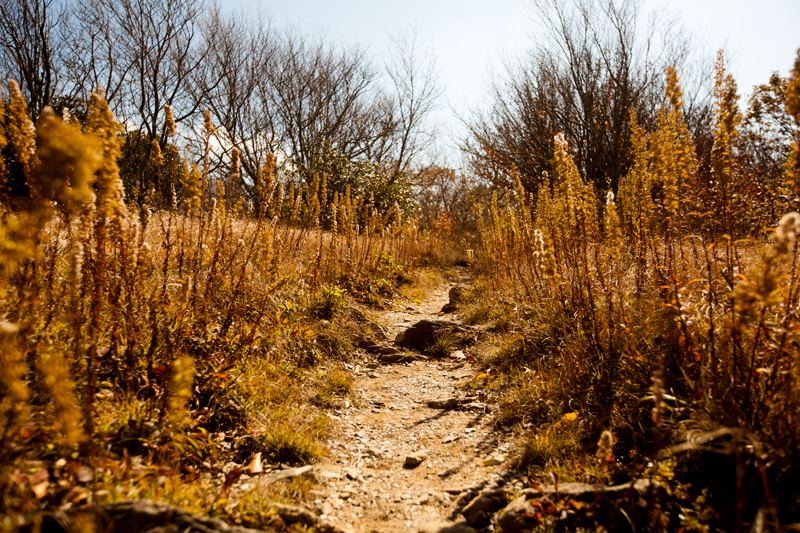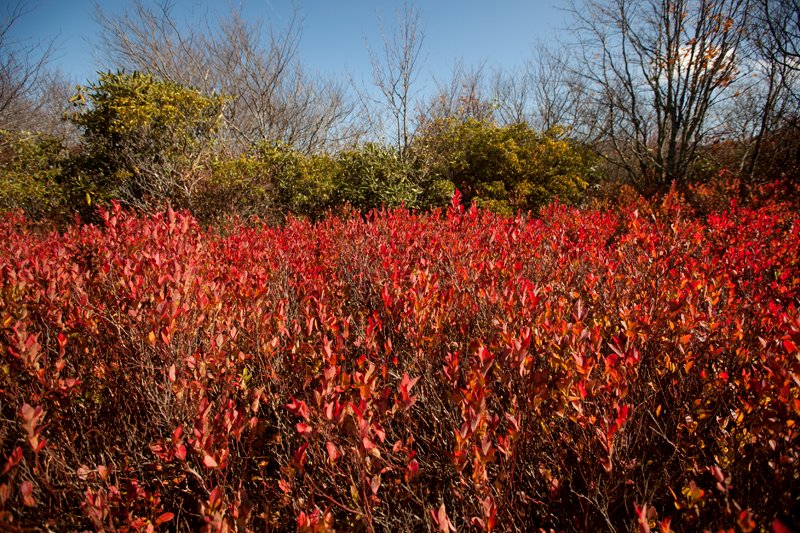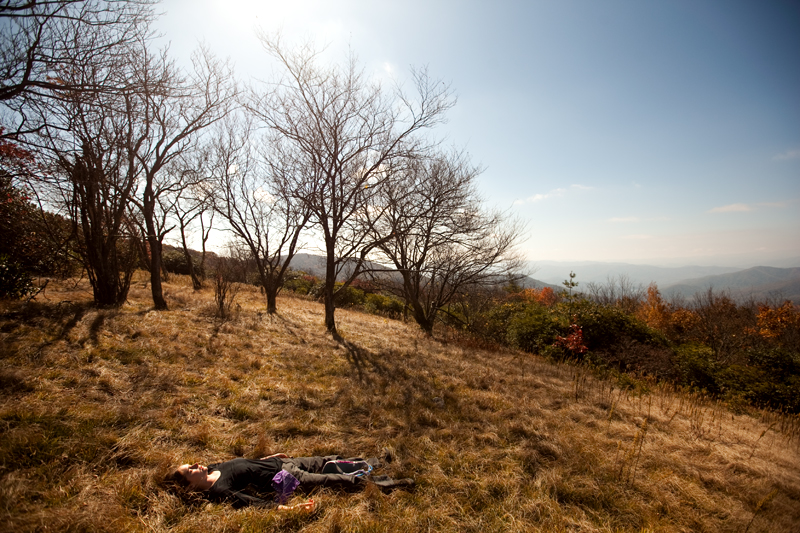 It was here that we lost Kara.  RIP, dear friend.
Nah, just kidding.  We were all pretty trashed at this point, and quickly followed her lead by collapsing onto the soft, thick grass.  It felt SO good.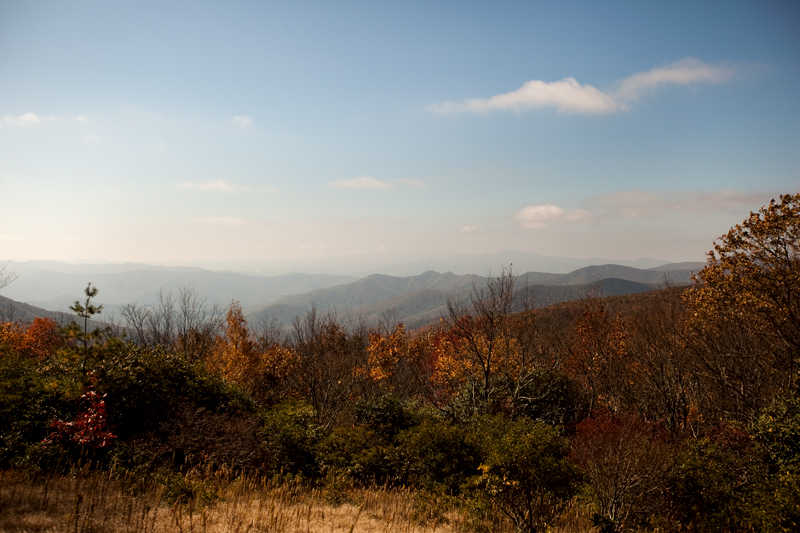 Not a bad place for lunch!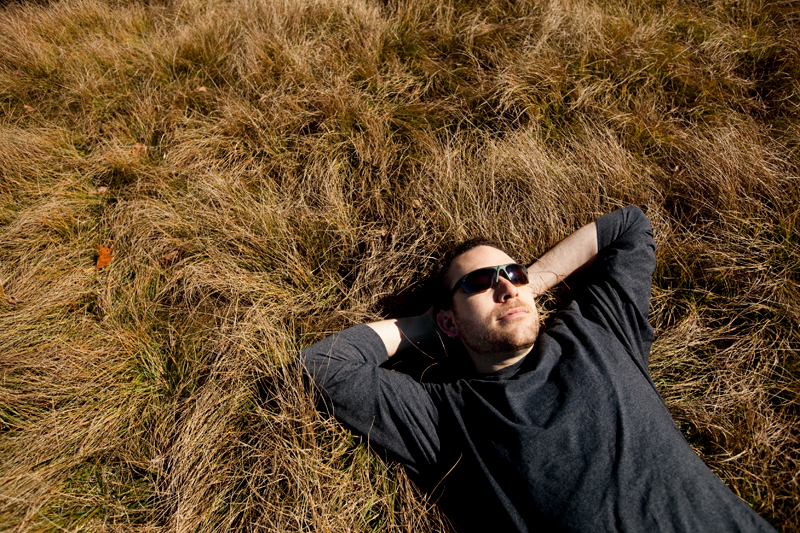 Matt chillin' out.  Did I mention how comfortable the thick grass layer was?  Or maybe I was so tired that I falsely-equated its softness to that of a Tempur-pedic mattress.  Either way, it felt good, man.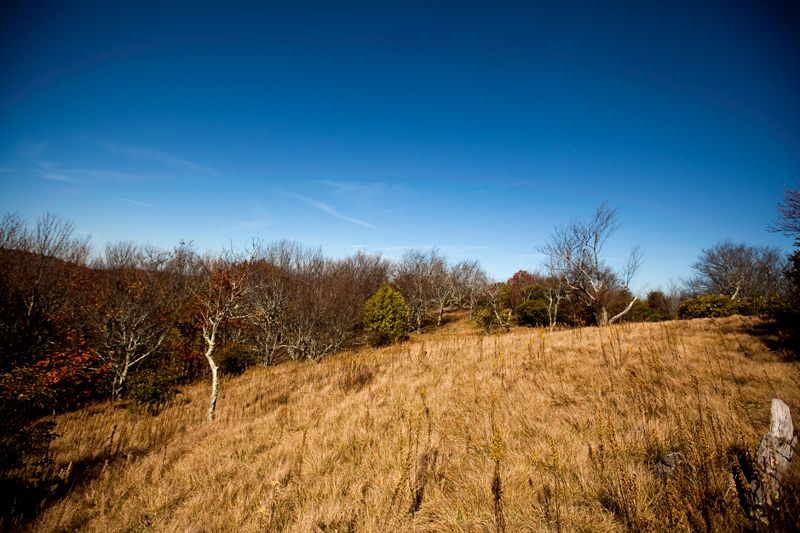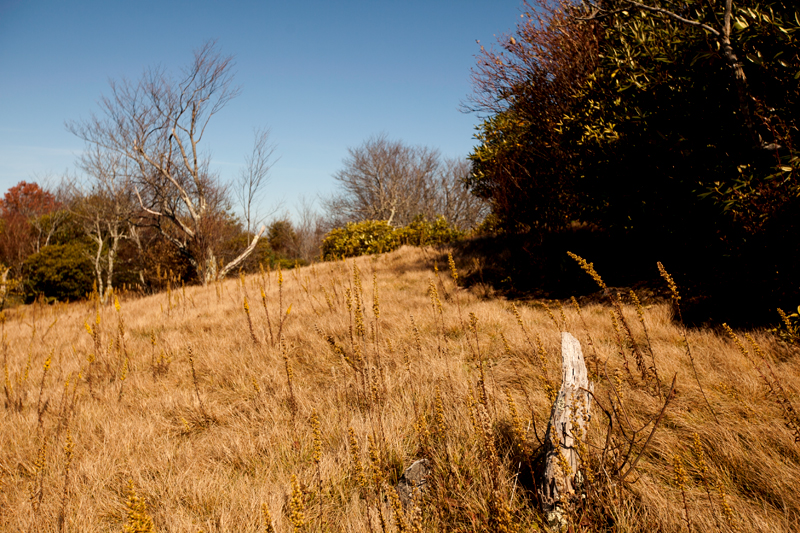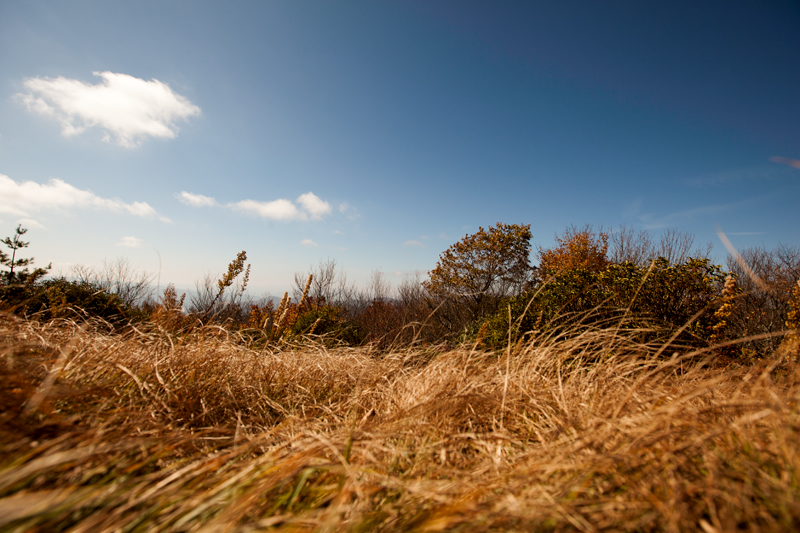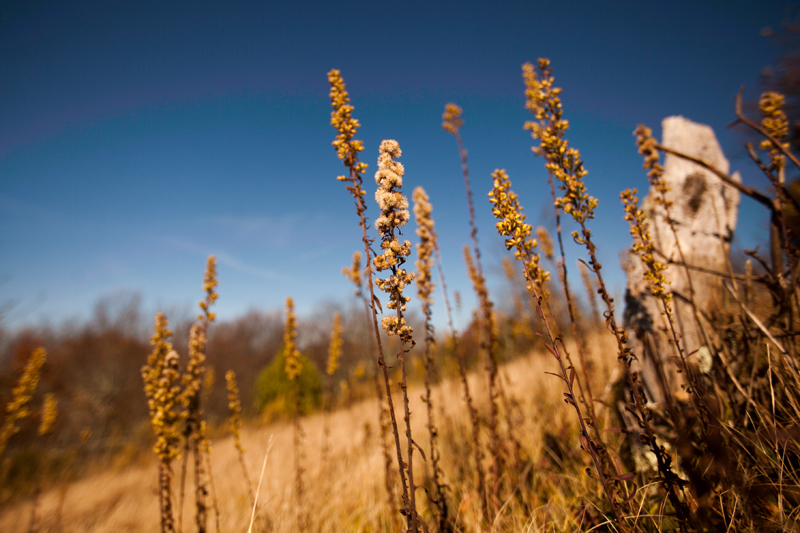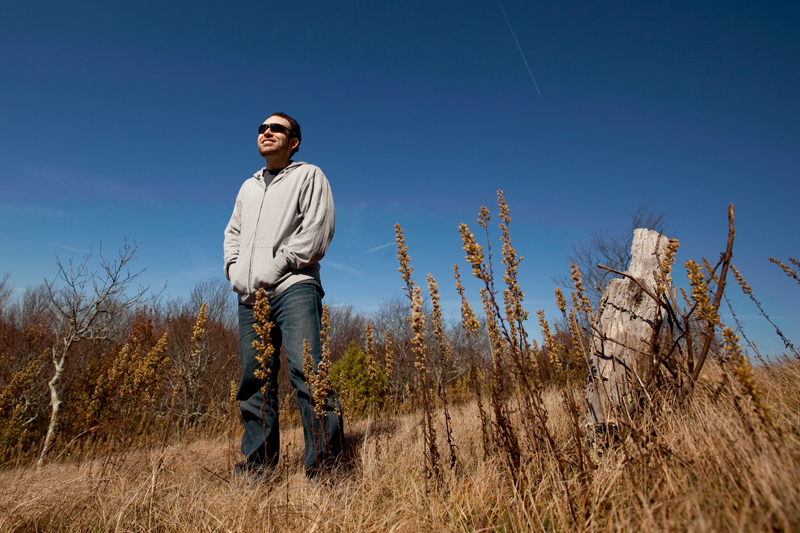 A few photos foolin' around in the sunlight.  Just to prove that we were there.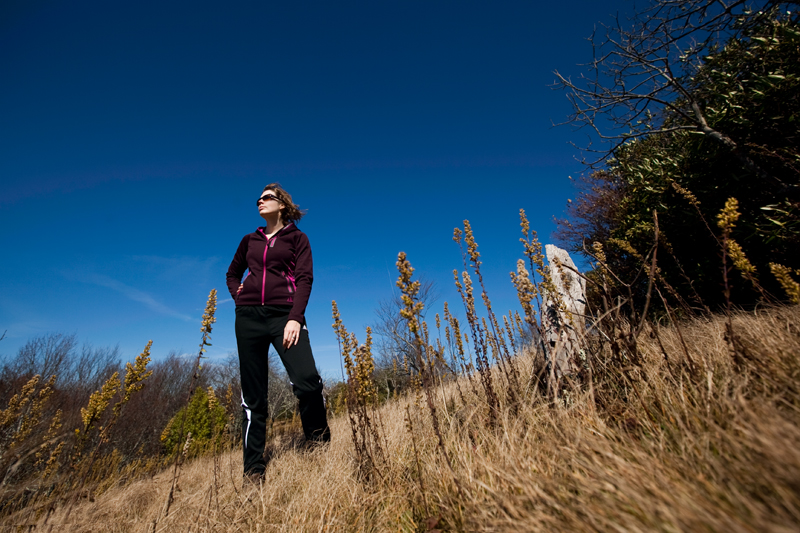 Yeah.. I'm lookin' all Queen of the World here.. but trust me, I was knackered.  K N A C K E R E D.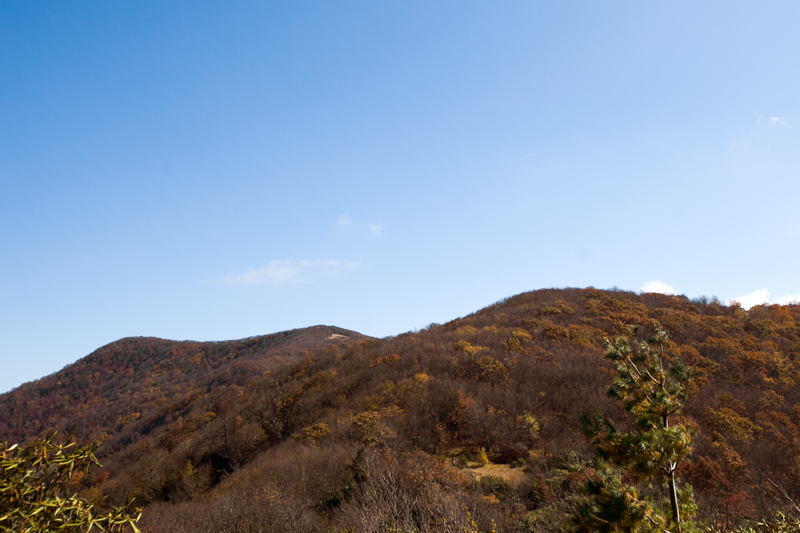 Unfortunately, our journey was not quite over.  We had resolved to go the extra 1.2 miles to Rocky Top, which is a climb of an additional 550 ft.  This photo was taken from Spence Field, looking up toward the Rocky Top clearing.
Finally we were able to peel ourselves off of the grassy fields and start the absolutely murderous climb to our final destination.  I had to stop several times and the pain in my IT bands and hip flexors was reaching critical levels.
You know what?  It was worth it: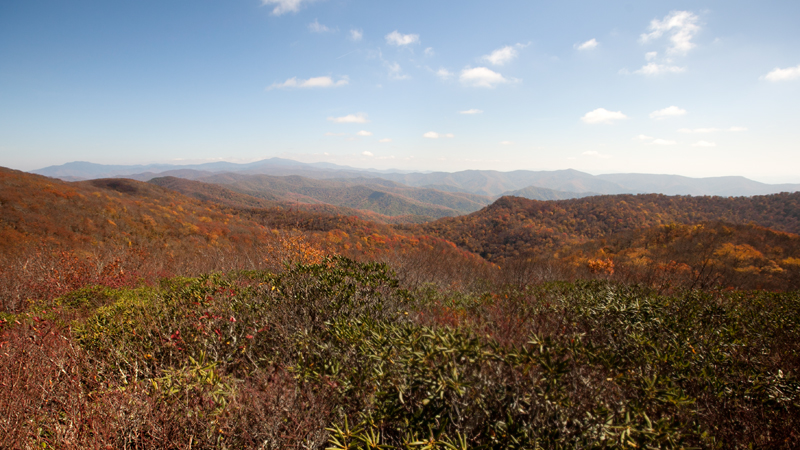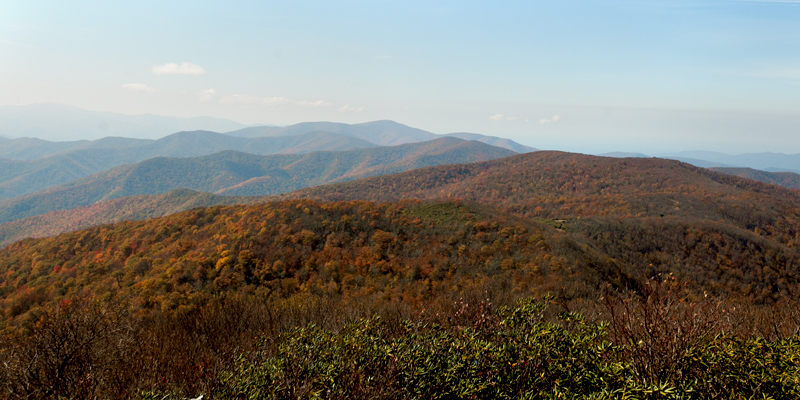 From all sides, there was a different, spectacular view.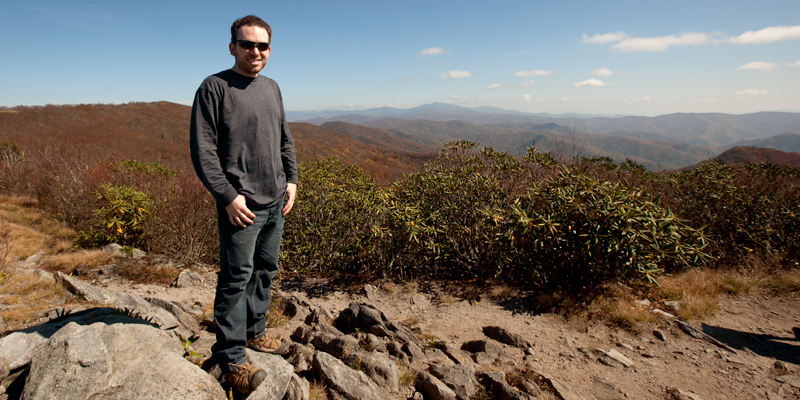 My hubby, standing on ole Rocky Top.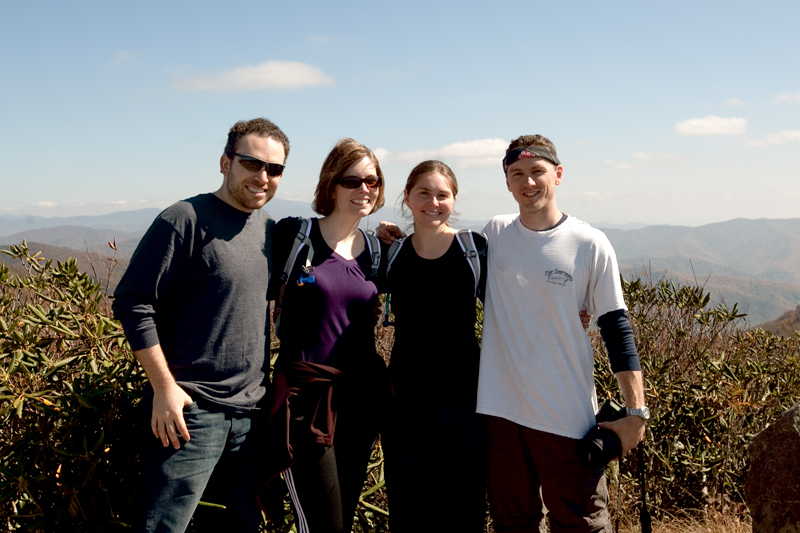 Yep, we made it, and doing it with two of our best friends made it even better!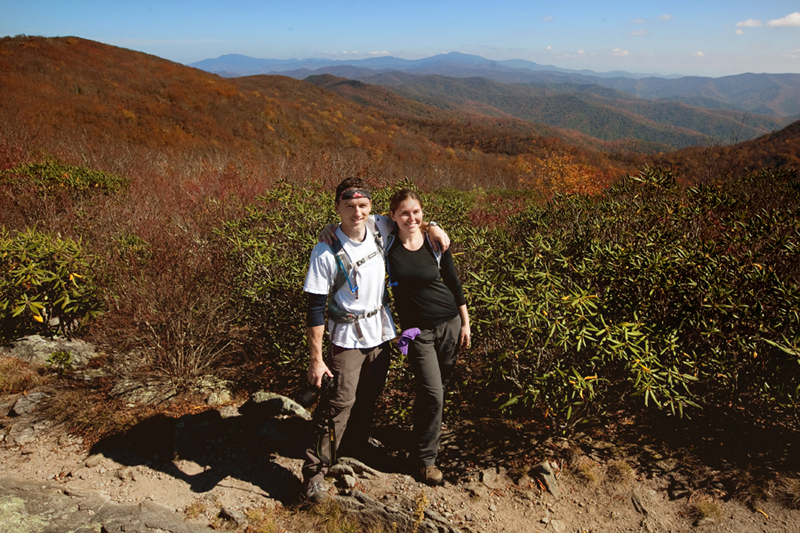 After stumbling our way back down the mountain, we went over to Kara & Remington's house, showered, ordered pizza, and collapsed.  I'll be honest, this hike really did a number on me.  It took weeks for my IT bands to stop screaming in pain just from walking across the room.  It's been over 3 months, and we still haven't managed to get ourselves back to the trails.  I have my sights on an easy hike in the near future to test the integrity of my knees, and hopefully we can resume our semi-regular hikes very soon.  Regardless, I'm so proud of us for making it to the top.  Several years ago, before we began following a healthier lifestyle, I don't think we would have had the physical stamina to tackle the trip.  In a weird way, completing this hike was a reward for how far we've come!