After returning from a Liverpool FC game in Baltimore (more on that later) we stopped at our hotel to shower and then headed out to dinner at Old Ebbitt Grill.  Literally around the corner from the White House, this is a popular restaurant for locals and tourists alike.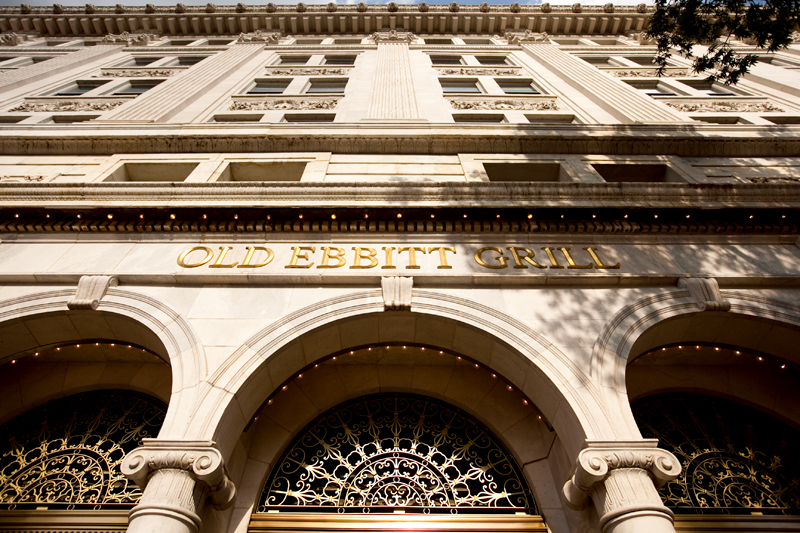 The building and entrance is gorgeous!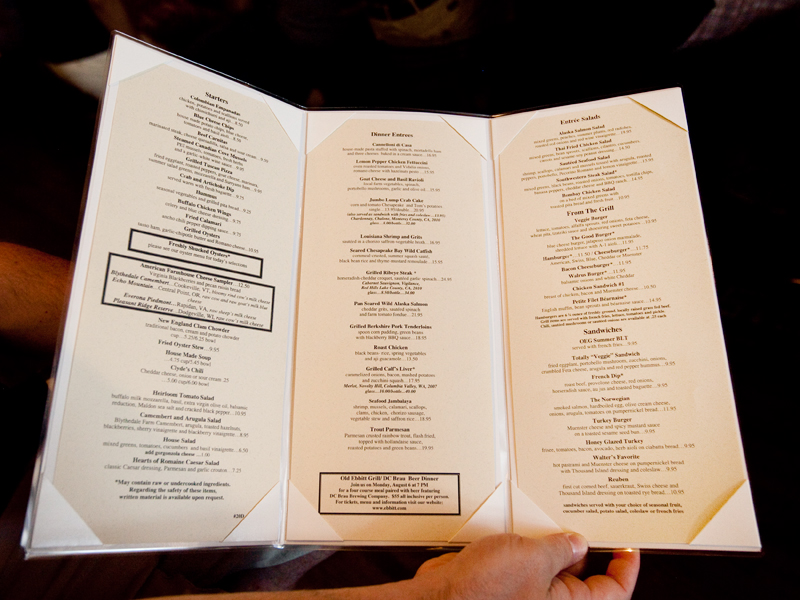 There was a bit of a wait (20 minutes  - not bad at all!) so we grabbed a menu and took a seat in the bar to look over our options.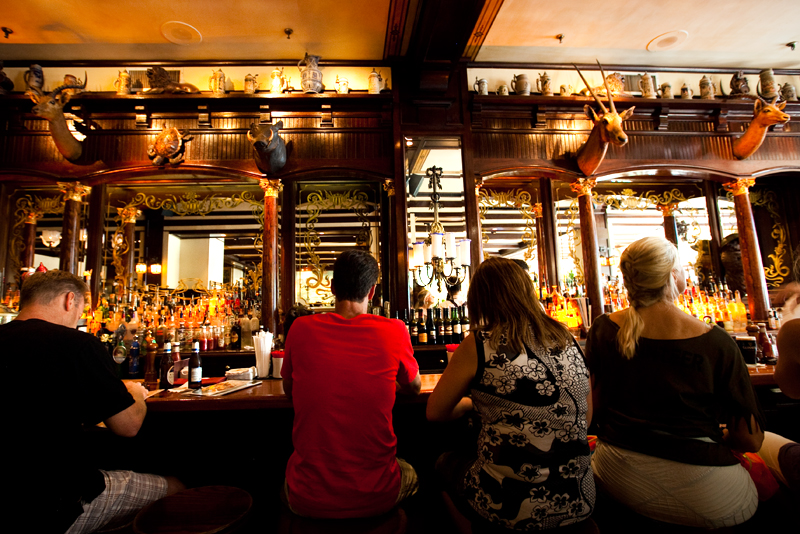 The decor is warm, cozy, and classic.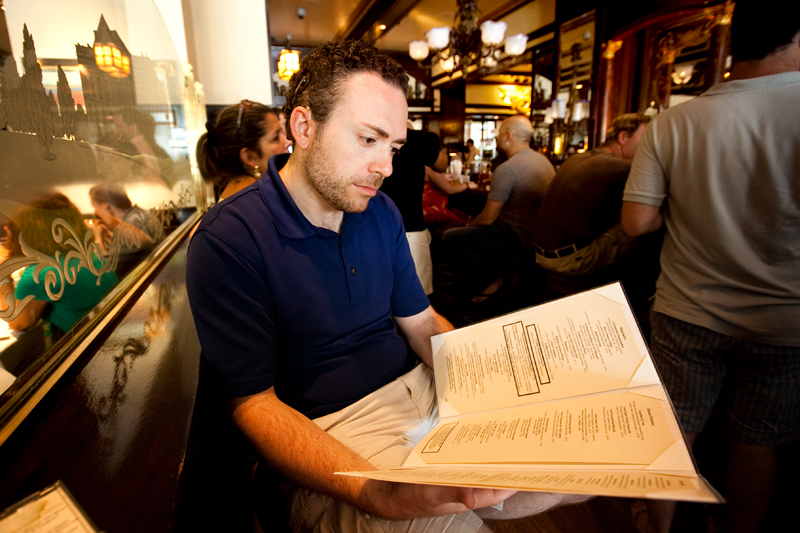 My hubbins pondering what to order.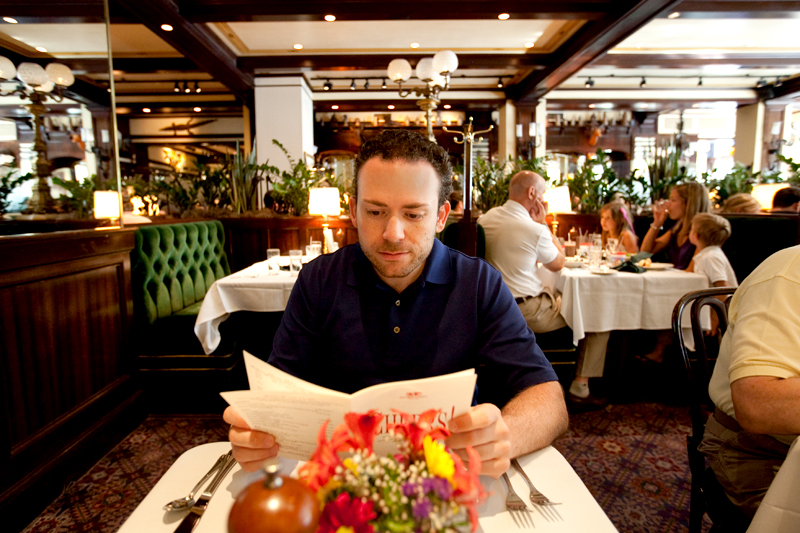 ... still pondering once seated at our table.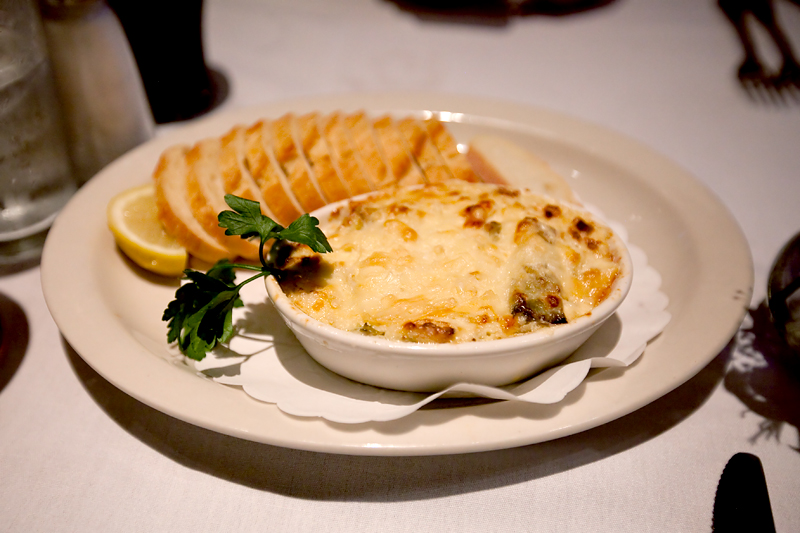 We started out with crab and artichoke dip.  Whenever we're at a restaurant for the first time and see the words "artichoke" and "dip" in an appetizer description, we order it.  No ifs, ands, or butts.  This was delish!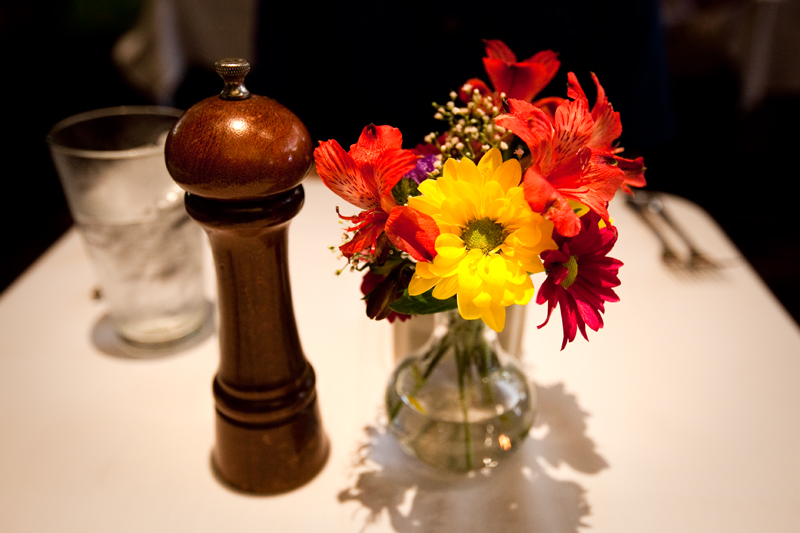 Fresh flowers on the table.

I ordered a turkey burger with Muenster cheese and spicy mustard sauce, and added sauteed onions and mushrooms on top.. because sauteed onions and mushrooms pretty much make everything better.   The burger itself was delicious.. extremely juicy and flavorful.  I've had some nasty dry turkey burgers in my day, so I always appreciate when one is done correctly.  There was just a little bit too much cheese (my preference) but I removed some of it and it was perfect.  I ordered a fruit side to lighten up my meal a bit.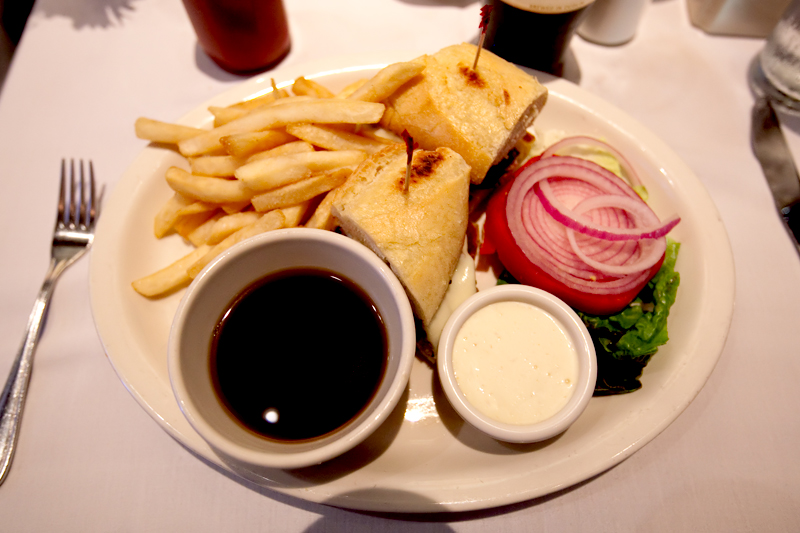 Matt ordered a French Dip with fries on the side.   He was in the mood for something simple and comforting, and he really enjoyed this dish.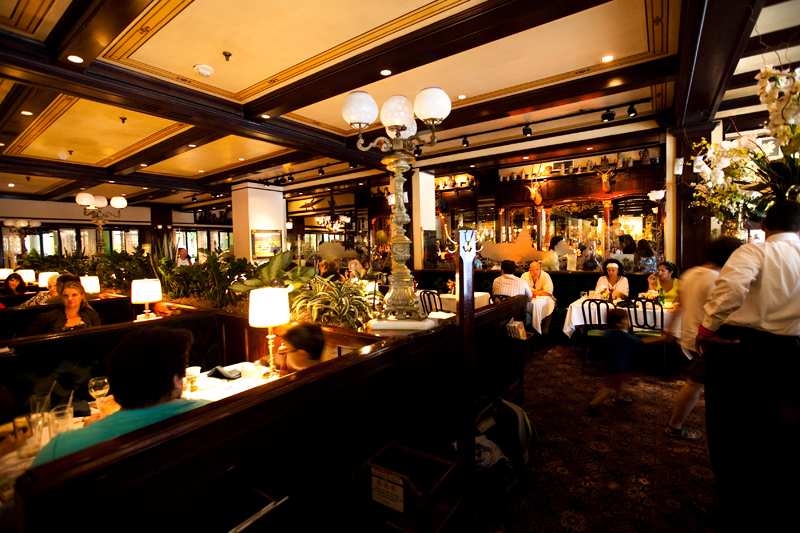 Overall, a fantastic choice!  We were there a little early for dinner (5:45pm) but I've read that the wait can get pretty long at peak meal times, so plan ahead!