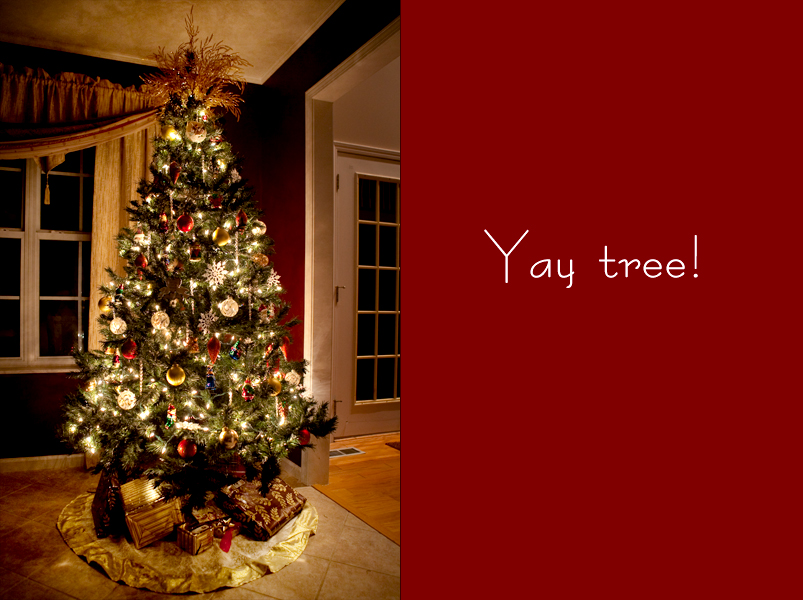 This.  This is our tree.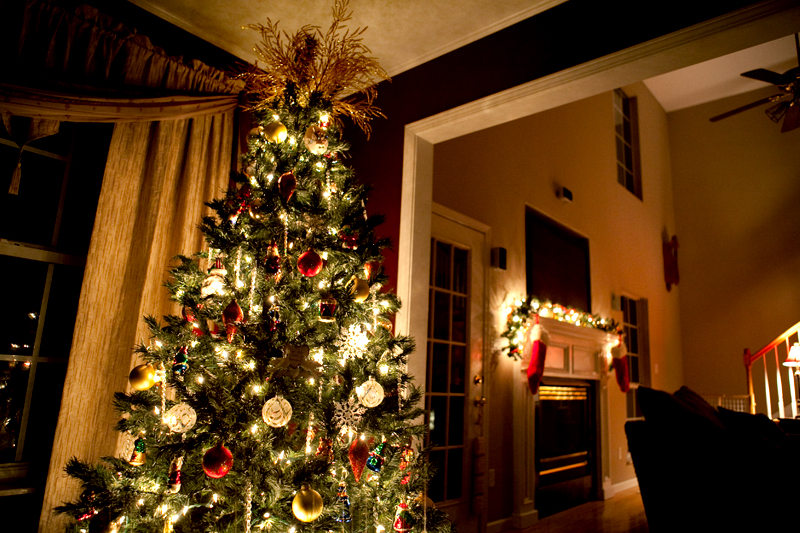 Christmas trees are so cozy, don't you think?  I'm an all white lights gal, myself.  How about you guys?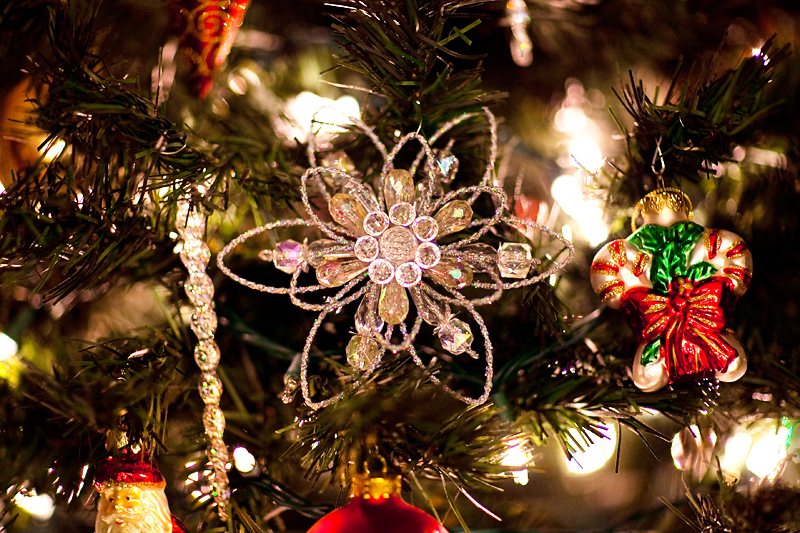 I also love trees that double as a scrapbook, but it's one that you only get to see once a year.  We got this ornament from Macy's when we went to New York City in 2009.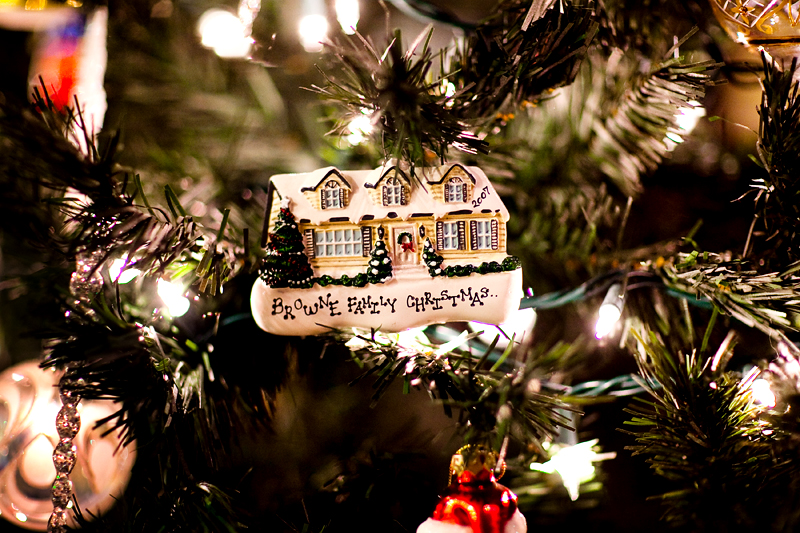 This one was given to us as a gift in 2007.  I love it.  Don't you love dormers and snow at Christmas?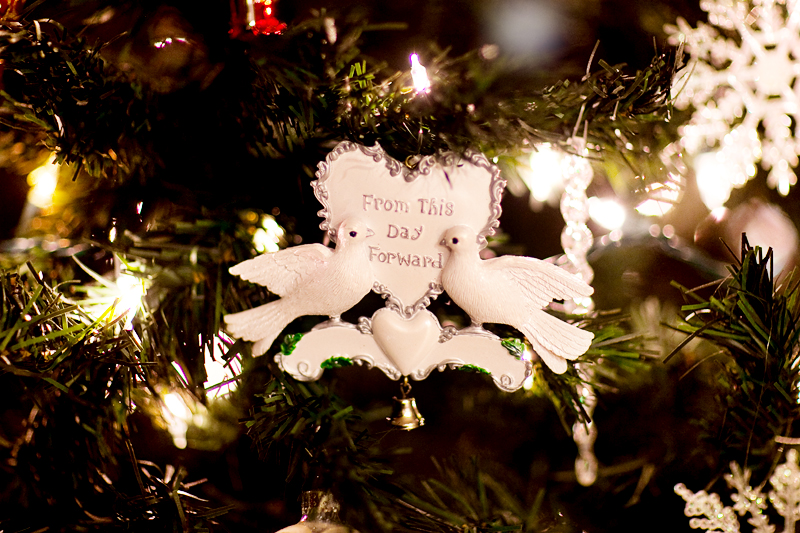 We got this one before our wedding, and I never did get around to having the names and date printed on it.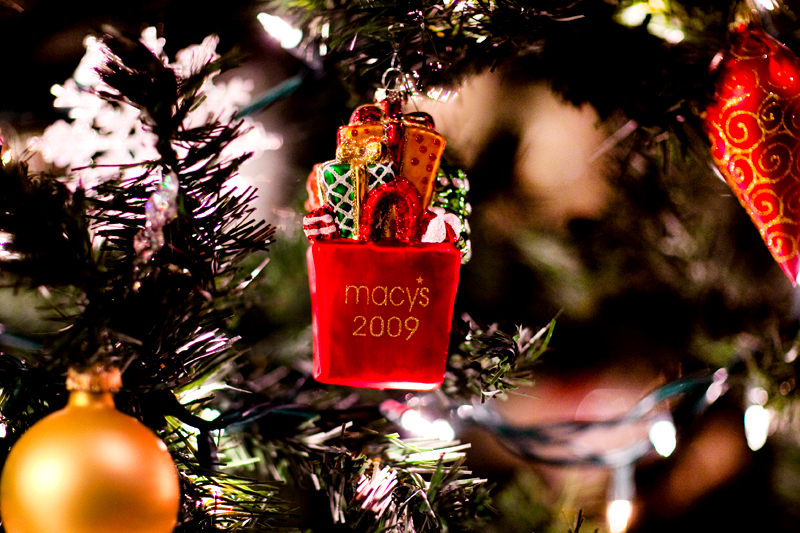 This was another ornament we got on our NYC trip.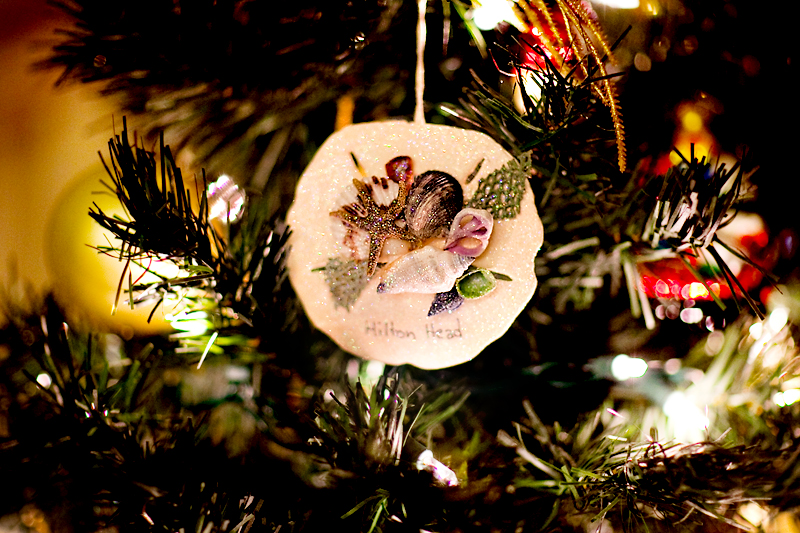 We found this one at an awesome, beachy Christmas shop during a vacation on Hilton Head Island in 2008.

Matt's mom gave this one to us, and it's my favorite glass ornament on the tree!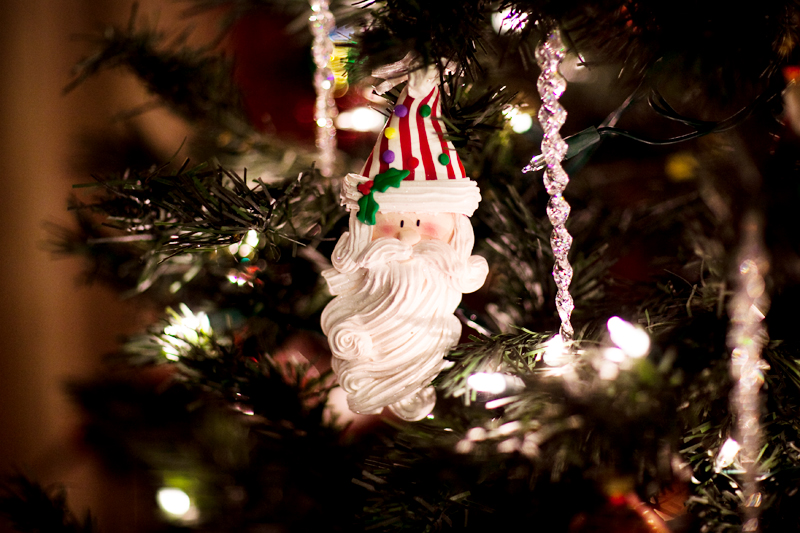 This one was attached to the tag of another gift.  I think it looks like cake frosting.  Love it.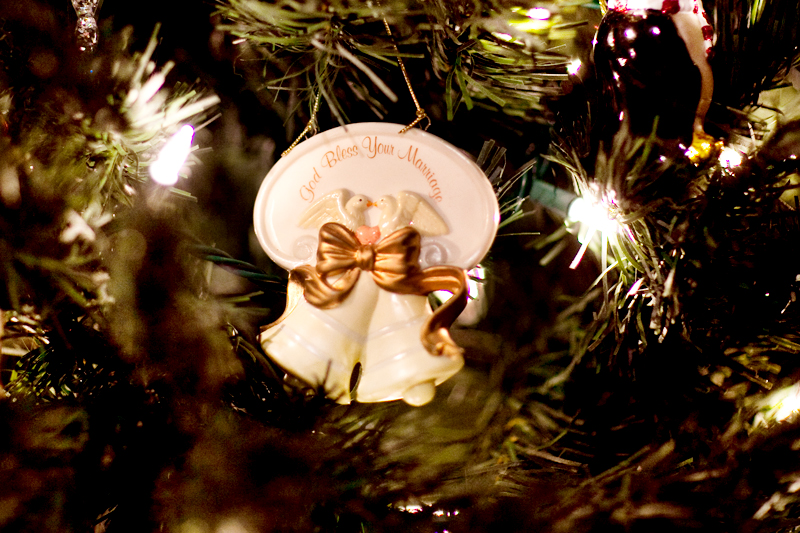 Another wedding-themed ornament!

Some of my very favorite pieces on the tree are those that have been passed down to us.  This one came from Matt's family's tree.  They own a music store!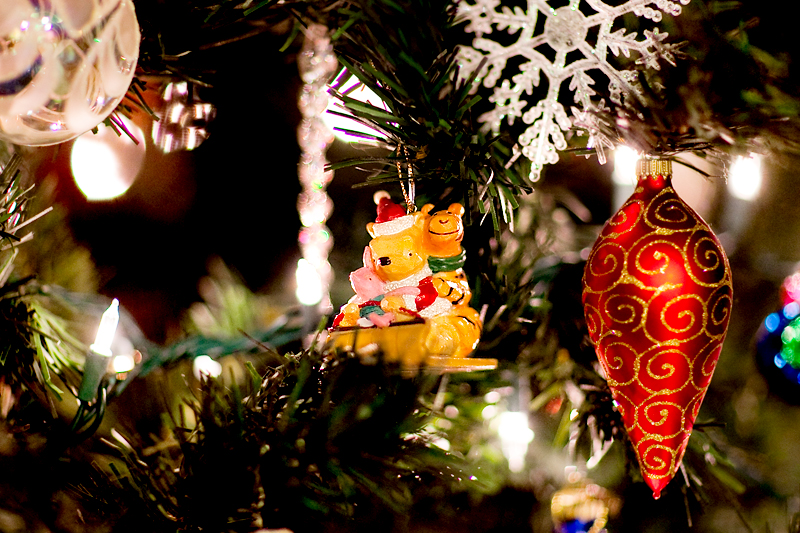 Another one from Browne Christmases gone by.. cute classic Winnie the Pooh!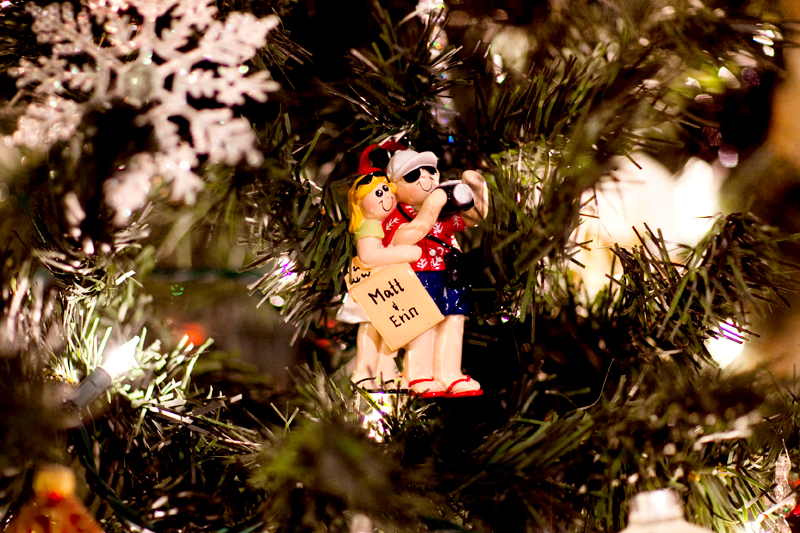 Matt gave this one to me in a stocking stuffer a couple of years ago.  He said he chose it because they are tourists, and we love to vacation together.  Also, see the camera?  Pretty darn perfect!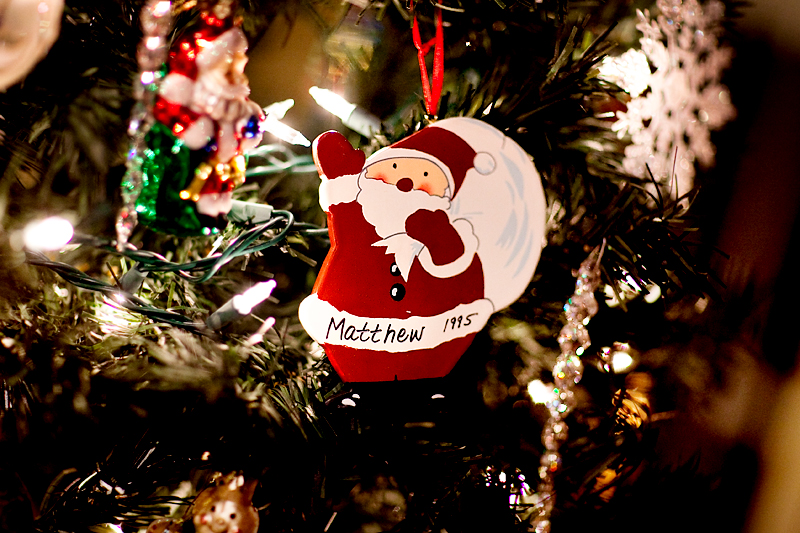 D'aww...lil 14 year old Matt.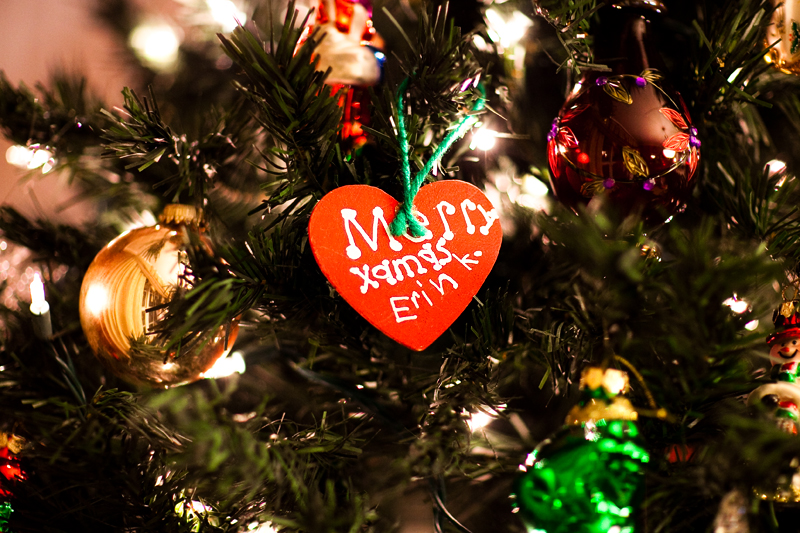 I made this one in 2nd grade, and I have a very vivid memory of that day.  You see, it was a very happy day because it was my first time using a paint pen.  A SILVER paint pen.  It was a good day.  Too bad I couldn't really judge size very well and had to shorten "Christmas".. then even spelled it wrong!
Hey, I was 7.. cut me some slack.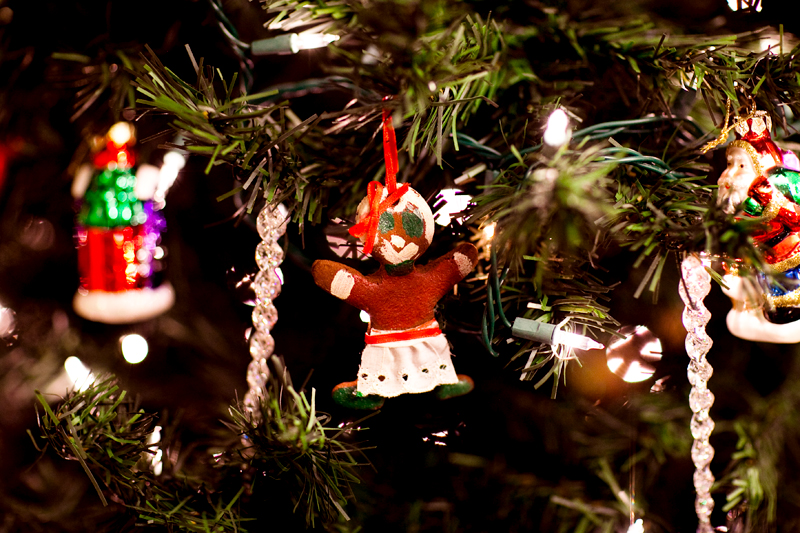 I also made this one in 2nd grade.  It is real gingerbread!  Our teacher made them at home the night before, sealed them, and then brought them to school for us to paint and decorate.  For years it gave off the most wonderful gingerbread smell.  I'm surprised it hasn't crumbled after all this time!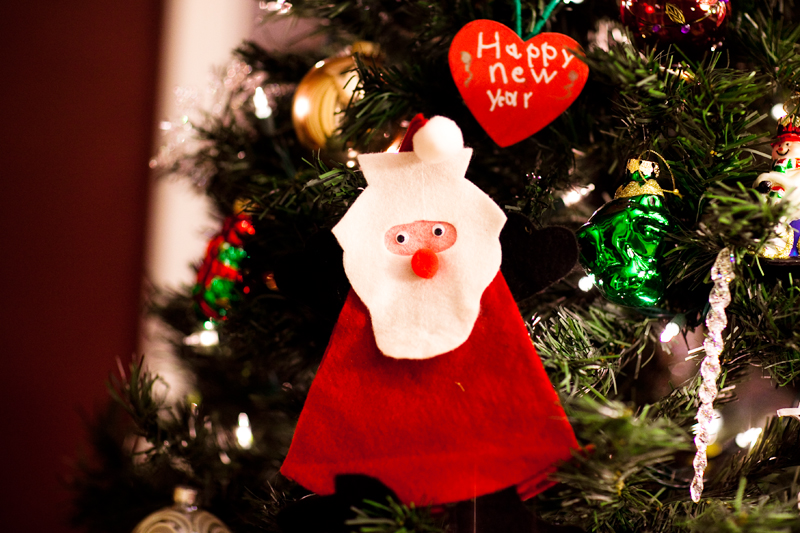 I keep this guy stuck between the branches in the back, just because I think it's so darn cute.  Matt made this when he was a wee one.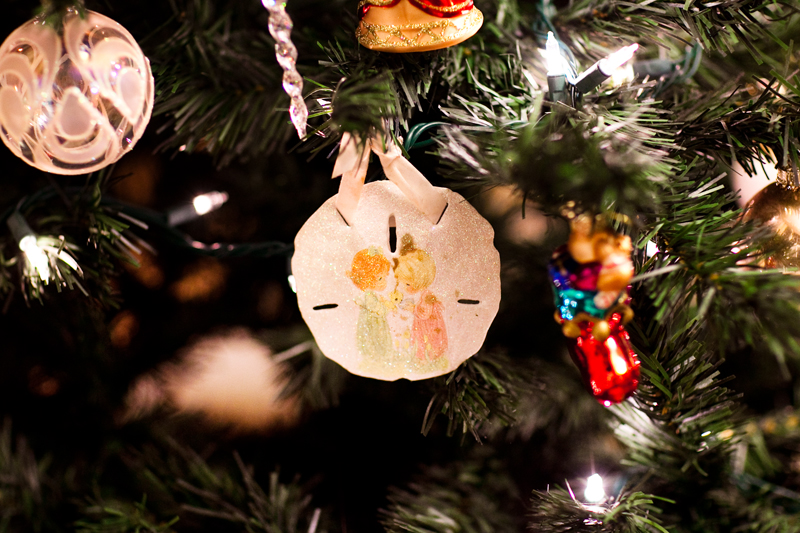 When I lived with my parents, I had my own little tree in my room full of purple (the color scheme in my room) and gold ornaments.  I also had a collection of Precious Moments ornaments, since I collected EVERYTHING dealing with PM.  All of the pastel colors from those pieces don't really match our current tree, but I keep this one here.  It used to play music, but the metal-button-pushy-music-thingy in the back is all rusted over and doesn't work anymore.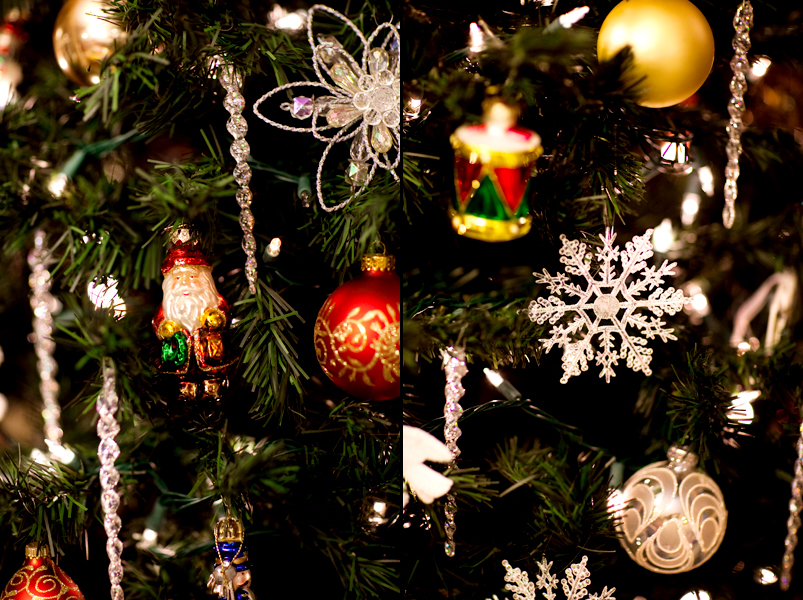 The rest of the tree is filled with snowflakes, icicles, and balls in red, gold, and clear.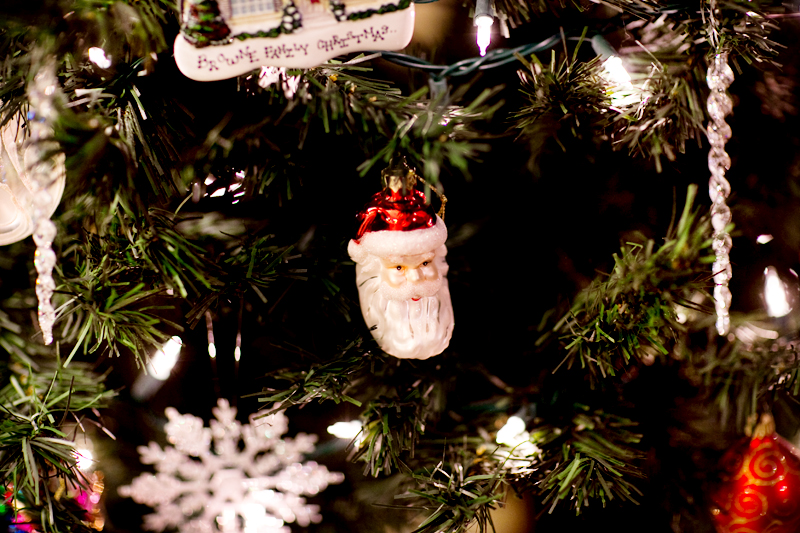 Several years ago, my mom gave me and each of my siblings a set of hand-blown glass ornaments.  I love every single one of them, but this one is my favorite.  I dunno why!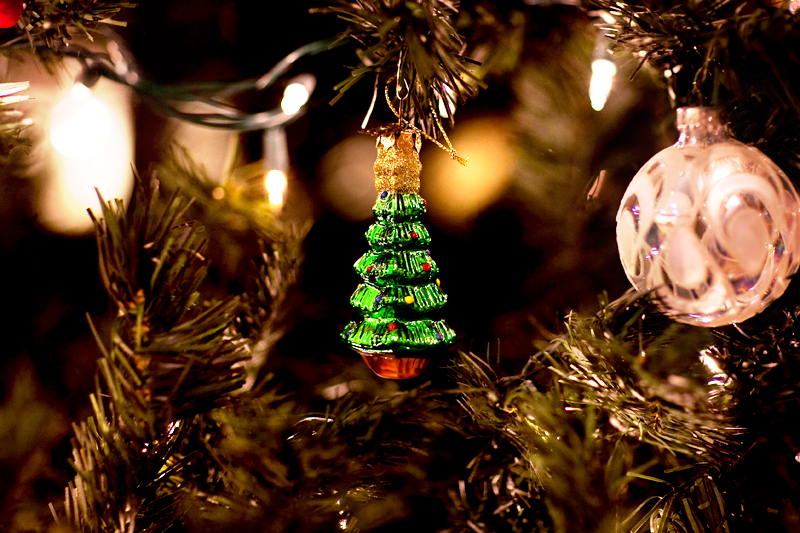 Another one from that set.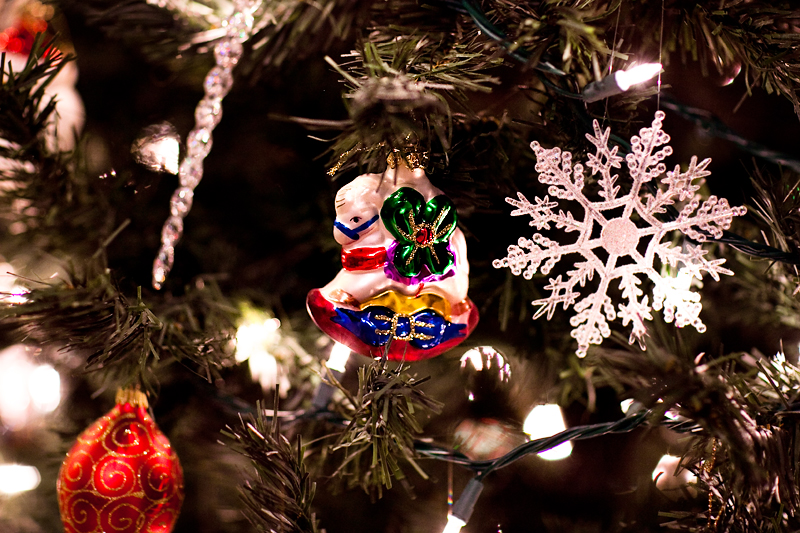 And another.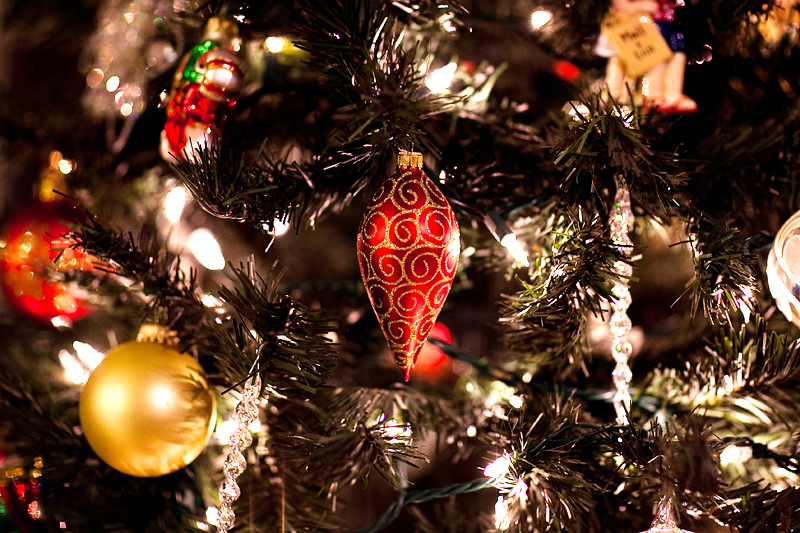 I love these!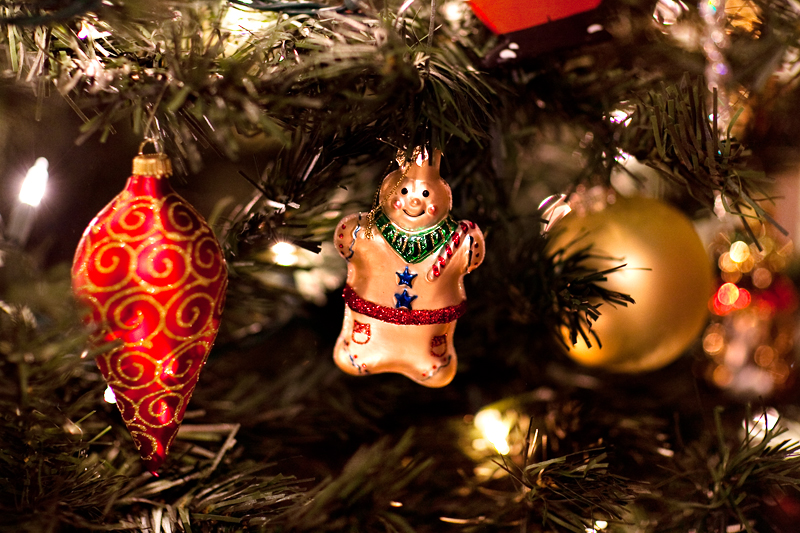 Isn't he cute?

A lil pine cone, also from the glass set.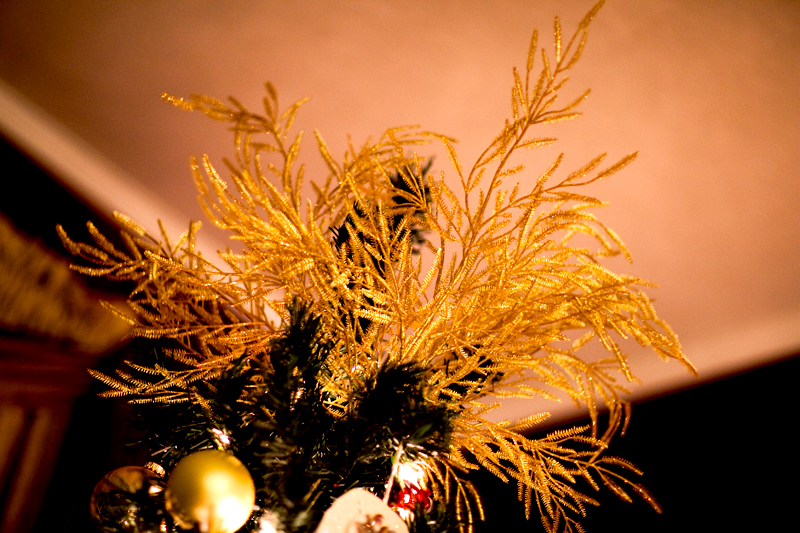 Our topper is a little different than your typical stars or angels.  I just like how the metallic sprigs look sticking all willy nilly out of the top.
Do you have photos of your own Christmas tree?  Head over to our Flickr Group and post them!  We'd love to see!