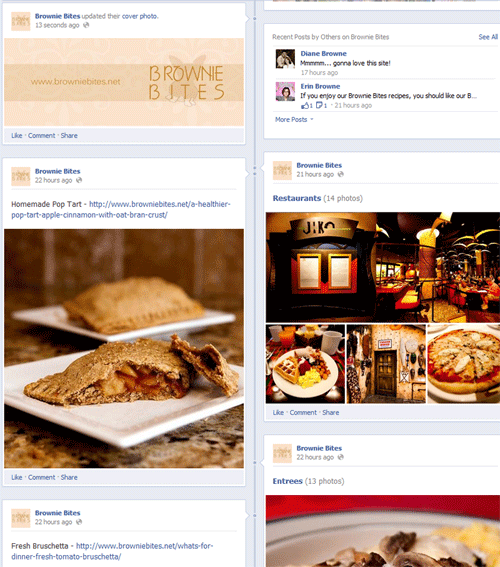 What's New this Week:
We have a brand new Facebook page!  The idea behind this page is not only to give our readers another way to be updated about new postings without having to subscribe to our feed, but also to have an organized index of our recipes for easy access whenever you need them!  Click on the link or the photo above, and navigate to the photo albums on the page.  You'll find that the photos are organized into categories, and that each one links back to the original recipe.  Simple, right?

We would love for you to visit the new page  and "like" us.  We promise not to post more than once a day!
What You Might Have Missed:
On Monday, we posted an absolutely delicious recipe for Irish soda bread that is not to be missed.  It'll change your life - seriously.
Tuesday, we continued with our Disney Cruise series by taking a short tour of Topsider Buffet - a casual restaurant where we ate breakfast nearly every morning on the ship.  I'm still having dreams about those Mickey waffles.
We crashed into hump day with a recipe for a stupid-easy Shepherd's Pie that can be modified with practically anything in your kitchen.  Well, maybe not the chocolate, but you get the idea.
A pile of photos from the beautiful island of St. Maarten was our Thursday offering.  I still can't get over the colors of the sky and water.  I wish I was back there right now!
Friday was my favorite post of the week - a full tour of a four course meal at Animator's Palate aboard the Disney Magic.  What a fun place!  You have to click on that post just to see the awesome black and white decor.
So that about does it for this week at Brownie Bites!  Leave a comment and tell me about all of the fun things you'll be doing this weekend, or you can follow me on Twitter and tell me there, too!  See y'all on Monday!